Football is football and politics are politics. At least that's what's been posited by right-wing and hooligan rock band Kategorie C, and it's an opinion maintained by plenty of fans to this day. But a closer examination of the phenomenon that is football quickly reveals that this cannot be the case. Football, politics and society are so tightly interwoven that they simply cannot be separated from one another.
As the sport of the masses in most corners of the world, football finds its way into many aspects of life. World Cups are followed by billions, while millions pour into stadiums or catch matches on TV every weekend. This mass-viewership is only possible through public funds, which go to stadium and transportation infrastructure, security, broadcasts and much more. Politicians and corporations alike gleefully use football to boost their public images.
At the same time, sporting clubs offer much more than the opportunity to kick a ball around. They facilitate democratic participation, through which members elect boards and set the course for their clubs. Football stadiums are social spaces where diverse groups of people meet one another, celebrate and sometimes, mourn together. Spaces in which in which things are continuously emerging and evolving. Football may be one of the world's biggest youth cultures, especially considering the impact of ultras and their reciprocal influence on music and art subcultures.
Unfortunately, football also often serves as a stage for social abuse and negative tendencies. Discrimination, racism and homophobia reveal themselves over and over again in stadiums. And of course, the footballing world is not free from violence either.
Football sheds light on critical social and political developments. It launches public discussions which engage not only footballers and sporting functionaries, but politicians, journalists, researchers and social workers as well. When it comes to football, everyone wants a word. With that in mind, we're deeply connected to "Gesellschaftsspiele" (which translates to society games) in the truest sense of the word.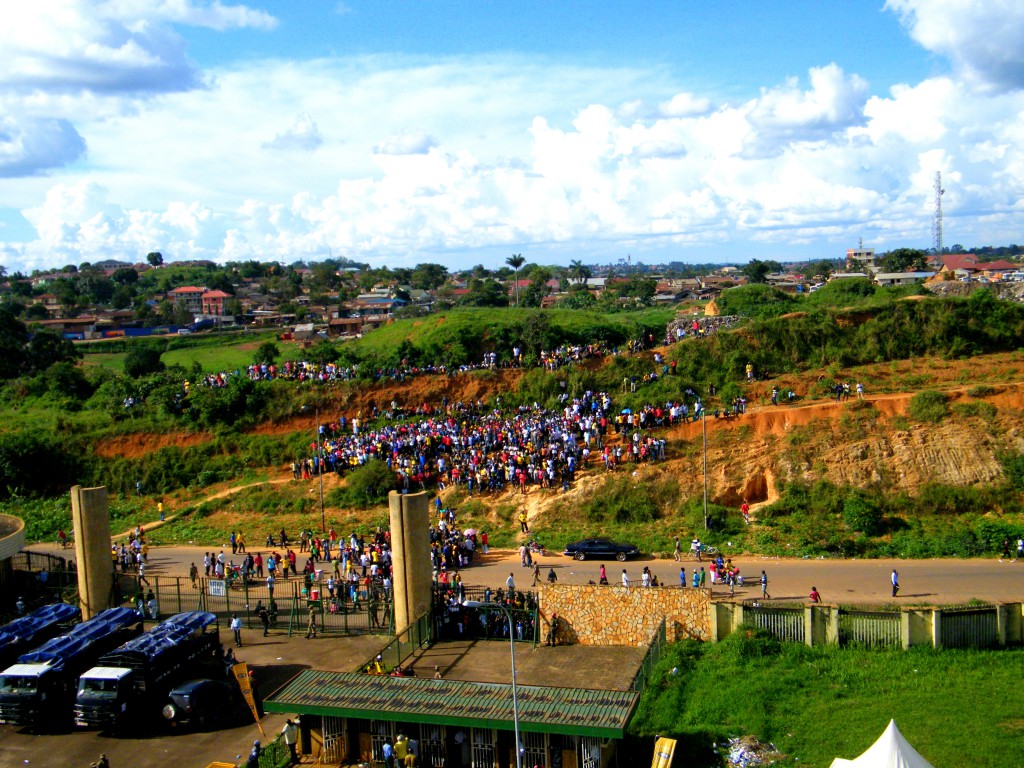 Gesellschaftsspiele e.V.?
The initial idea for the membership association goes back to the 2009 Hans Böckler Stiftung project, 'Fußball Macht Nation` ('Football Power Nation'). The project examined the interactions between nationalism, fan culture and fan behavior in former-Yugoslavia. Afterwards, some members of the research group remained in contact, but an institutional foundation was still missing.
That changed on January 23, 2015, when the association 'Gesellschaftsspiele' was founded at Berlin's Eetcafe Linda Carell. In the same year, the group gained its non-profit status and received an entry in the official register of membership associations. Membership quickly expanded from the initial 14 founding members, and by December 2015 Gesellschaftsspiele had more than 80 members. Membership is roughly evenly split between men and women, and the average age of association members is in the early 30s. While many members come from Berlin and Brandenburg, around 30% hail from other regions- from Saarbrücken to Moscow, from Lagos to Freiburg.
Fans from all football clubs are at home in Gesellschaftsspiele. There are also members with little to no interest in football. How do they fit in with the rest of us? Wonderfully! Whoever has an interest in socio-political structures and processes doesn't necessarily need years of experience in the world of football and fan culture. Instead, we want to think outside of the box (or stadium) as much as possible, and a diversity of perspectives is both appreciated and vital to our work.
Where do we go from here?
That's up to the membership. Issues with the broadest interest will be addressed by the association. What's important is that the principle of sustainability also applies to how we determine our focus. We prefer to delve deeper into already-covered themes to follow ongoing processes and further developments. Examples of recent projects include: a workshop in Istanbul on 'turkish football fans' in the context of state, repression and the Gezi protests; the 2017/18 educational trip to Spain entitled "Between Pine Nuts and the Guardia Civil- Society and Fan Culture in Spain"; and the events 'Going to Football with Refugees- and Then What?', 'Surviving Turbocapitalism- Football Clubs in the Shadow of the Big Game' and 'Fans in Exile- The Reality of Life in East Ukraine as Seen through Football', as well as the presentation of the book 'Hooligans' in Berlin in 2018.
Just as there is no limit to the topics we tackle, we are also totally open to how we depict and handle the issues we cover. Discussions and lecture series, seminars, youth engagement, parties… if it's a form of political education, we do it. Occasionally with unconventional ideas and execution. But to achieve this, we need support.
How to support Gesellschaftsspiele?
Anyone interested in the association, or who may just feel that Gesellschaftsspiele is a project worth supporting, can do any of the following:
Sign up for the Newsletter-List (via contact form or Email)
Visit an Event
Spread the word about Gesellschaftsspiele far and wide
Join our Membership  or start with one of the informal gatherings
Speaking of membership: anyone who may be incapable of (or uninterested in) playing an active role in the life of a football club and might only be interested in the periphery of fan culture will still be at home with us.
The direct connection to football and fan culture within the association varies greatly among members. Regular stadium-goers find themselves alongside those who jump in a kickabout a couple times a year. Our technical abilities 'on the pitch' are just as varied as our political and social stations or club allegiances. We are a 'mixed team' in the best sense, and we believe this is to our great advantage. Dynamic, curious and drawn to what makes life enjoyable – that's how we see ourselves.
Our team looks forward to new signings, but not everyone can join up. Racism and intolerance will be shown immediate red cards, even off the pitch. Respect the game, respect the player! Every player!
Gesellschaftsspiele – tackling hard for fair play!
Excerpt from the association bylaws:
"The association's purpose is to promote an inclusive, enjoyable life built on solidarity, accessible for all. The association sees football and its diverse fan cultures as a particularly unifying element between people all over the world. Gesellschaftsspiele e.V. has the special objective of fighting all forms of racism, antisemitism and homophobia. The association understands a participatory and open society as being a fundamental element of a beautiful life. Football's fan culture, an object of fascination that resonates throughout the world, helps to understand and evaluate larger social and political processes, which are reflected and reproduced in stadium terraces big and small. Gesellschaftsspiele e.V. makes use of this to sharpen its own ability to consider new perspectives, as well as to spread knowledge and education in order to counteract prejudice and discrimination.
It is also a duty of the association to spread knowledge of other fan cultures among football fans, and to empower them to do the same. The association sees itself thereby as having the role of an institution that connects, facilitates and teaches, but without lecturing."