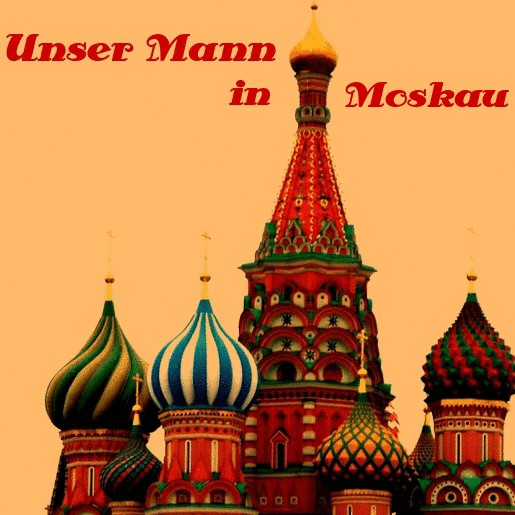 Wir sind froh, dass er bei uns ist, auch wenn er es nicht physisch sein kann. Nicht für Vodka und gute Worte würden wir ihn hergeben. Unser Mann in Moskau, berichtet in dieser Ausgabe aus der Ukraine über einen Verein, den die meisten auf Anhieb nicht korrekt wiedergeben, schon gar nicht niederschreiben könnten. Die Rede ist von FK Dnipro Dnipropetrowsk (ukrainisch ФК Дніпро Дніпропетровськ).
Dnipro fans escape serious punishment for pitch invasion
Fans of Ukrainian side Dnipro Dnipropetrovsk have been handed a stadium ban following unrest at the end of theirsecond leg match in the Europa League semi-final against Napoli, as their club reached its first ever European final with a 1-0 victory (2-1 on aggregate).
After welcoming the visiting Italian fans with their own rendering of a gladiatorial greeting in Kyiv's Olympic Stadium, where the match took place, a large number of fans took to the field having witnessed their team's victory over Napoli. Not content with celebrating their victory over one of the previous favourites for the title, some Dnipro fans approached the away supporters and pelted them with pitch-side chairs intended for use by stewards during the match.
In an echo of the events that followed Scotland's famous 1977 victory at Wembley, Dnipro supporters destroyed the goalposts, leading to the involvement of security forces posted within the ground. Fans only dispersed after a plea from Dnipro defender Artem Fedetskiy was broadcast over the stadium's PA system.
Viktor Vatsko of the Velikiy Futbolprogramme, broadcast on Ukraine's Futbol 1 TV channel, questioned who was in charge for security within the stadium during this match and wondered why the stadium's existing security team had not done a better job. He also voiced fears for the fate of Dnipro, given that a suspended fine was hanging over the club after previous unrest in Copenhagen during a Europa League qualifier last July, as well as Ukrainian football in general, in light of Lviv's stadium being taken off the list of candidate stadiums to host World Cup qualifiers, and said "we constantly have problems in this country."
Dnipro fans subsequently released a statement in the form of an open letter to the club which, while not directly addressing the scenes in Kyiv, claimed that fans felt "betrayed" by their club, since official fan clubs apparently would not be provided with as many of the lowest priced tickets for the Europa League final as they had understood would be made available. Ultras groups stated that, in light of the ticket deficit they "would not be responsible for the actions and conduct of people who, in a difficult situation, feel that they have been betrayed."
Whether the scenes were motivated by hurt feelings or simply overexcitement, UEFA nonetheless handed down a one-match stadium ban for Dnipro fans in European home games, with further monitoring of fans' behaviour over the course of the following year. The club was also handed a 70,000 euro fine, as Ukrainian Football Federation (FFU) president, Igor Kochetov called the punishment "the mildest possible [under these circumstances]."
Dnipro were ultimately defeated 3-2 by holders Sevilla in the Europa League final, which was held in Warsaw's National Stadium on 27 May. The team from Dnipropetrovsk qualified for the competition after they were defeated by FC Copenhagen in the Champions' League 3rd qualifying round, which they reached after finishing last season as runners-up to Shakhtar Donetsk in the Ukrainian Premier League.
Sources:(in Russian)
http://gigamir.net/news/sport/pub1745371
http://lenta.ru/news/2015/05/15/dniproground/
http://tvzvezda.ru/news/vstrane_i_mire/content/201505150232-eyb7.htm
http://footballua.tv/news/football/23397–viktor-vacko-dnipru-zagrozhuje-seryozne-pokarannya-za-diji-vbolivalynikiv/
http://kp.ua/sport/501058-bolelschyky-dnepra-pozhalovalys-na-klub-chuvstvuem-sebia-predannymy
http://isport.ua/football/ukraine/328240-dnepr-odin-match-bez-zritelejj-odin-match-uslovno.html
http://football-tv.ru/news/dnepr_nakazan_za_povedenie_bolelshchikov_7290