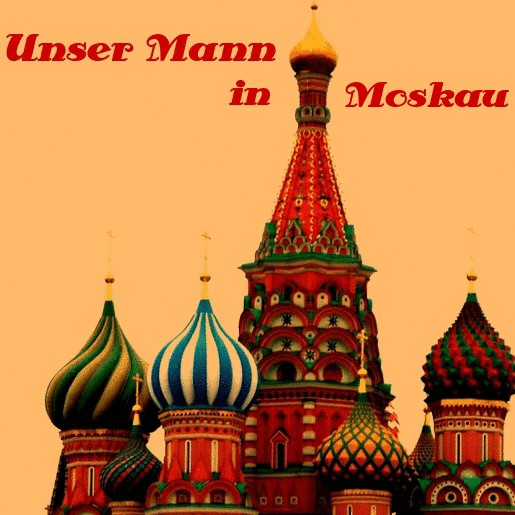 Beim populären russischen Verein CSKA Moskau ist aktuell einiges in Bewegung. Wobei es sich dabei genau handelt, kann nur eine Person wissen. Unser Mann in Moskau – we ♥ him from the bottoms of our hearts!
Die positiven Entwicklungen der letzten Monate, sind auch auf die mutige Arbeit der CSKA Fans Against Racism zurückzuführen. Mehr Informationen über die antirassischten Fans bei Futbolgrad, verfasst von Manuel Veth.
CSKA fans warned to behave ahead of European tie
As international scrutiny of Russian football inevitably increases in the lead up to the 2018 World Cup, officials and players of CSKA Moscow were keen to stress to their fans the need to behave ahead of this week's home leg of the Champions' League 3rd qualifying round tie against Sparta Prague.
A club statement warned fans about the consequences for the club of racist chanting and nationalist slogans and banners in the stands, given that "UEFA has very strict policies against even the slightest manifestation of racism and has wide-ranging authority to punish clubs for such actions by their fans." Fans were also warned not to use flares or other pyrotechnics within the stadium.
While fans of CSKA's Czech opponents are not necessarily renowned for having a squeaky clean reputation themselves, the Moscow club is currently subject to a suspended supporter ban as a result of unrest at their Champions' League group stage against Roma in September 2014. This came after racial abuse of Manchester City's Yaya Touré in a Champions' League group game in Moscow in 2013 and club officials are naturally keen to avoid drawing the full force of UEFA's disciplinary committee, given that any new punishment could include exclusion from the lucrative tournament.
One plea made to fans came from longstanding CSKA goalkeeper Igor Akinfeev, a fan favourite given his loyalty over the years, especially in the face of serious interest from some of the biggest clubs in Europe following his performances for the national team at the 2008 European Championships, when Russia reached the semi-finals. In a statement, Akinfeev implored fans "not to allow outbreaks of a racist or nationalist character in any form," while reminding them that the suspended sentence hanging over the club could lead to them losing the opportunity to attend the game and to the team losing the fans' "passionate support."
The club were initially punished with a 200,000 euro fine and a five-game fan lockout, consisting of three home games to be played behind closed doors and closed visitor sections for two further away games. While this ban was later reduced to three games, on the condition of fans behaving themselves for a probationary period of five years, the club was warned that further violations could leave to the most severe penalties envisaged – namely, throwing the team out of European competition.
The seriousness of the situation forCSKA was not lost on figures connected with the club, such as their former coach, Boris Kopeykin. Speaking ahead of the match, Kopeykintalked up the team's chances, althoughremained concerned that fan behaviour could do greater harm to their progress than their opponents, saying that "I hope the fans will also help CSKA by providing their support, first and foremost, and that they don't cause any kind of problem."
Kopeykin's lack of concern about CSKA's opponents in the tie was perhaps optimistic, given that Sparta left Moscow having secured a 2-2 draw. Nevertheless, the club was swift to commend its fans for their behaviour during the match, played on 28 July. Despite the disappointing result, CSKA General Director, Roman Babaev, announced that the club was "very satisfied with the support. There was not one firework or flare, not a single prohibited banner, offensive remark or slogan. We are grateful to our boys [since] we requested that they respect these rules that UEFA advocates, whether they like it or not."
'The Armymen', as CSKA are known due to the club's traditional links with the Russian armed forces, currently stand third in the formative table of the Russian Premier League (RFPL), having played two games of the new season so far, during which they have not yet conceded a goal. They reached the Champions' League after finishing as runners-up to Zenit St. Petersburg last season, although only goal difference separated the team from FC Krasnodar in third place.
The club was recently embarrassed by a further racism scandal when Olga Kuzkova, the club's nomination for entry into the RFPL's 'Miss Charming' contest, was revealed to have posted racist materials on her social media account, including photos of her giving a Nazi salute and wearing Neo-Nazi symbols, which were swiftly condemned by other fans of the club on social media.
Sources:(in Russian)
http://www.eurofootball.ru/news/49576/boris-kopeykin-glavnoe-chtoby-bolelschiki-cska-segodnya-ne-nachudili
http://www.sport.ru/football/TSSKA_obratilsya_k_bolelschikam_po_probleme_rasizma/article282600/
http://football.kulichki.net/rusnews/news.htm?358939
http://www.livesport.ru/football/2015/07/27/akinfeev/
http://ria.ru/sport/20150728/1150591761.html
http://www.championat.com/football/article-227311-kak-fanaty-cska-uchilis-bolet-po-zakonam-uefa.html