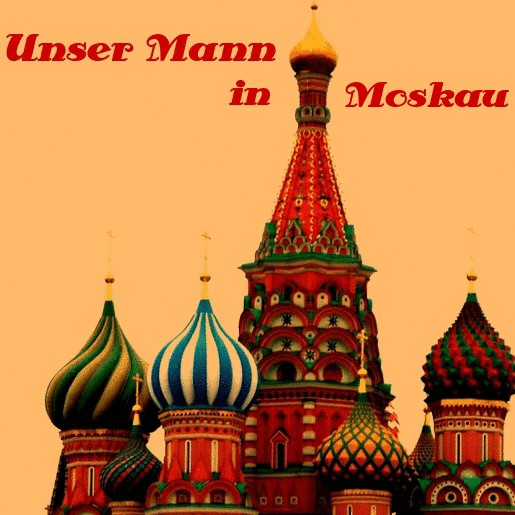 Anton Feoktistov, ein Anhänger von Spartak Moskau, wurde in der Nacht vor dem Auswärtsspiel in Samara erstochen. Die aktuelle Folge von Unser Mann in Moskau stellt den Fall dar.
Fan killed ahead of league tie in Samara
Russian football is in mourning after a fan was killed in a bar fight ahead of a Russian Premier League (RFPL) game in Samara on 9 August. Anton Feoktistov, a Spartak Moscow fan, died after receiving a knife wound to the neck sustained during an argument in a café in the city centre.The incident occurred prior to the fourth round of RFPL matches, which would see Spartak take on local side KrylyaSovietov.
According to witnesses, two groups of young men had been drinking in the Paluba restaurant for some time when, at around 3a.m. local time, an argument suddenly broke out, resulting in the fight that left Feoktistov fatally wounded. Kirill Gavrilov, who witnessed the events, stated that: "we didn't see the start of the fight, even though it happened right alongside us, but when we heard what had happened, we tried to help. We tried to put pressure on the artery and massage his heart, but we already knew that it would be useless."
Police immediately held a suspect in the case, provisionally named as a Mr. T. Ishmanzhonov, of Samara. The suspect was arrested by police near the scene, having fledsoon after the fight took place, on the basis of video recordings made by the restaurant's CCTV system and positive identification by two of the victim's friends. The accused will be heldin custody for up to two month spending trial, as he is considered at risk of absconding. According to Elena Shkaeva of the local criminal investigations unit, the suspect has so far refused to provide testimony to the investigation, citing article 51 of the Russian Constitution, which states that nobody may be forced to testify against themselves in a criminal case.
Reports initially stated that the victim was wearing football colours at the time of his death, but this was later denied by authorities. Despite the events having occurred prior to Spartak's match against Krylya Sovietov the argument that led to the stabbing is not thought to be football-related. An investigator on the case, Alexei Yakishin, also asserted that the fight was "in no way connected with any religious or nationalist motives."
Soon after the tragedy, Krylya Sovietov released the following statement via their official Twitter feed: "We would like to express our extreme condolences to the family, friends and loved ones of the Spartak Moscow fan killed in Samara tonight. We are in mourning. "For their part, the Spartak fans' organisation, Fratria, released a statement calling for fans in the away section to be silent for the opening twenty minutes of the match as a tribute "to honour the memory of our red-and-white brother!"
At the match, played later on 9 August, both sets of fans observed the call to remain silent for the opening twenty minutes. Fans of Spartak also unveiled a banner reading "We remember you, dearly departed Anton!" and only briefly interrupted their memorial to celebrate their team taking the lead in the match after five minutes. Spartak went on to win the fixture 2-0 and head coach, Dmitriy Alenichev, dedicated the victory to Feoktistov.
Spartak General Director, Sergey Rodionov, expressed his condolences to the family and friends of Anton Feoktistov on the day of the match, while simultaneously calling on fans in Samara for the game to remain calm, saying "I understand what kind of mood our fans will be in as they prepare to attend the match in Samara today and as they take their places in the stands. Therefore, I implore all of you not to be carried away on a wave of emotion, as this could have grievous consequences. I hope that, in memory of the dead, you will rally and support Spartak with dignity."
Feoktistov leaves behind a wife, who is currently 8-months pregnant, as well as a 2-year-old child. Spartak's official fan club has pledged to provide "comprehensive help and support" for the family.
Meanwhile, fans of rival Moscow clubs Lokomotiv and Dynamo Moscow used the following weekend's round of matches to express solidarity with Spartak fans, unveiling their own banners in tribute to Feoktistov at respective home games on 16 August.
The 2010 fatal shooting of a Spartak fan, Yegor Sviridov, for which a native of the Kabardino-Balkaria Autonomous Republic, Aslan Cherkesov, received a 20-year sentence, led to widespread racial tension, demonstrations and unrest in Moscow, as well as other Russian cities, with the anger of certain groups directed at the city's large diaspora from various autonomous republics in the Caucasus. Earlier the same year, another Spartak fan and Rossiya-2 TV assistant director, YuriyVolkov was stabbed during an encounter with three natives of Chechnya. Despite the death not being directly connected to a football game, Volkov's loyalty to Spartak Moscow and connection to fan organisations led to his death being publicly mourned during several football matches.
Sources:(in Russian)
http://www.eurosport.ru/football/russian-premier-league/2015-2016/story_sto4850797.shtml
http://rsport.ru/around/20150809/852788616.html
http://www.sovsport.ru/news/text-item/830544
http://www.infox.ru/sport/football/2015/08/09/V_Samarye_zadyerzhan.phtml
http://www.sport.ru/football/Podozrevaemyy_v_ubiystve_bolelschika_FK_Spartak_arestovan/article284490/
http://www.fontanka.ru/2015/08/09/013/
http://www.kommersant.ru/doc/2785603
http://rsport.ru/football/20150809/852858908.html
http://www.vesti.ru/doc.html?id=2650719
http://www.gazeta.ru/sport/2015/08/09/a_7678081.shtml
https://ru.wikipedia.org/wiki/%D0%A3%D0%B1%D0%B8%D0%B9%D1%81%D1%82%D0%B2%D0%BE_%D0%AE%D1%80%D0%B8%D1%8F_%D0%92%D0%BE%D0%BB%D0%BA%D0%BE%D0%B2%D0%B0